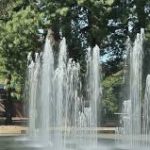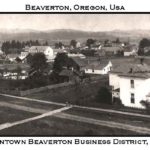 About Beaverton
The City of Beaverton is located seven miles west of Portland, Oregon, in the Tualatin River Valley, encompasses 18.6 square miles, and is home to about 90,000 residents. The city is Oregon's sixth largest city and the second-largest incorporated city in Washington County.
Recreation Opportunities & Attractions
Beaverton is a family-friendly city and is well-known for its many attractive and well-planned neighborhoods. Residents enjoy easy access to a complete range of community services, including the largest shopping district in west metropolitan Portland and dozens of churches
serving all denominations.
The city also has a vast amount of green space with over 100 parks encompassing 1,000 acres. A park is located within a half mile of every home, and the city features 30 miles of hiking trails and a 25-mile network of bike paths. Through a partnership with Tualatin Hills Park and Recreation District (THPRD),
Beaverton residents and visitors are able to enjoy many outdoor activities. Ski slopes to the east and ocean beaches to the west provide additional opportunities for recreation.
Educational Institutions
There are over 38,500 students in 46 schools from grades K-12 in the Beaverton School District (the third largest district in Oregon). Nationally acclaimed for their students' high SAT scores, Beaverton schools have formed strong partnerships with area businesses. Several highly regarded private schools as well as some of the region's best state and private universities and community colleges are also located within 30 miles of Beaverton.
Real Estate
Beaverton has some of the most unique multi-use business parks in the Pacific Northwest. You can locate a headquarters in Class A office adjacent to your manufacturing, warehouse and distribution – all in true, park like settings with restaurants, shopping and multiple transportation options right at your doorstep.
As one of the most affordable cities on the West Coast, Beaverton offers a tremendous blend of livability, recreation and arts & culture.
Money Magazine recently ranked Beaverton as one of the top 100 places to live in America and Business Week ranked us as one of the best places to raise kids!

Beaverton's Real Estate Market (click to see properties)
• Newly Listed Homes
• Most Expensive Listing
• Million Dollar Houses
• Homes from $750,001 to $1,000,000
• Homes from $500,001 to $750,000
• Homes from $250,000 to $500,000
• Homes under $250,000
• Median Priced Homes
Schools
Public Schools
Families in Beaverton are served by the Beaverton School District, the third largest district in Oregon.
Enrollment:  38,400+ students
Schools:  46 (K-12)
Student-to-teacher ratio:  25 students per teacher (average)
View our schools listing to see what public schools and public school resources are available in the city of Beaverton.
Private Schools
Families who desire a private school education have numerous options. Oregon's best private schools are located within minutes of the city, and all of them provide highly rated educational programs.
View our schools listing to see what private schools are available in the city of Beaverton.
Post–Secondary Education
Lifelong learning options are available around, in, and near the city of Beaverton. Just minutes from Beaverton are many high quality undergraduate and graduate opportunities:
Beaverton is also part of the Portland Community College (PCC) district, offering classes on a wide range of diverse subjects and continuing education courses. In addition, PCC actively partners with local businesses on workforce training.
Additionally, the Tualatin Hills Park and Recreation District offers adult continuing education classes for continuing education units (CEUs) throughout the year, covering subjects in the arts, sports, and business.
View our schools listing to see what additional post-secondary schools are available in and around the city of Beaverton.
Parks and Recreation
Tualatin Hills Park & Recreation District
Residents of and visitors to the Beaverton area have plenty of opportunities for fun and leisure. Through a partnership with Tualatin Hills Park & Recreation District (THPRD), citizens and guests are treated to a bounty of natural, historic, and scenic views. Available swimming pools, tennis and basketball courts, softball and soccer fields, as well as golf courses provide outlets for friendly community competition. Facility rentals are available for large group gatherings, including meetings, picnics, family parties, and athletic events.
Background
Formed in 1955, THPRD is the largest special park district in Oregon, spanning about 50 square miles and serving more than 220,000 residents in the greater Beaverton area. The district provides year-round recreational opportunities for people of all ages and abilities. Offerings include a wide variety of classes, 90 park sites with active recreational amenities, 60 miles of trails, eight swim centers, six recreation centers, and 1,400 acres of natural areas. For more information, visit THPRD, or call (503) 645-6433.
Popular recreational activities along the Columbia and Willamette Rivers include water skiing, camping, hiking, and fishing.