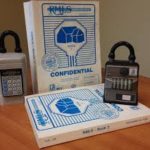 We've come a long way since "The Book" was our tool for sharing the latest listing information from the Multiple Listing service (RMLS) with our clients. It's hard to imagine in today's world with information being at the ready via social media and advancements in internet technology that we once eagerly waited twice monthly for a hard copy publication to be hand delivered so we could share it with Buyer's & Seller's. Buyer's eagerly waited for 'new' listings that they may not have already become aware of via Open Houses, driving by a sign or reading a newspaper ad. Seller's simply wanted to take a look to see that their Home had 'made the Book' and how it looked. Despite the speed at which listings are now delivered the common thread that still remains is listings that sell quickly ultimately rely on creative marketing from Broker's who can portray an appealing image to both Broker's and potential Buyer's alike, via the Multiple Listing.
A good social media campaign is essential to getting the word out about your Home but, what if the words & images aren't so flattering ? If remarks, images & information isn't portrayed in a thoughtful manner that creates a positive vision for the viewer then you've now put that out to more places than ever but, in a 'not so flattering light'. If you were to ask Brokers today who the multiple listing sheet should be marketed towards I would venture to say that most would indicate 'to potential buyer's". Of course, that's in part correct however, the multiple listing on your Home has a "Private" remarks section that only Broker's can see, as well as a "Public" remarks section with certain Confidential Seller information omitted. The more complete answer to that question would be it's designed to appeal to both, Broker's & Buyer's alike. In fact, there may well be something said for the multiple listing sheet being weighed more heavily in marketing towards Broker's then Buyer's. The multiple listing is the place where the Buyer's Broker obtains all the pertinent information about the property, makes certain judgments about the credibility of that information and the Broker who prepared it. Ultimately that Buyer's Broker is the only conduit to the buyer and it's crucial to set the right tone. If that weren't enough to create a better understanding of the importance of marketing to other Broker's, keep in mind this is the same place those Broker's derive their first glance at what their potential commission will be.

With all the marketing tools at a Broker's disposal today the single most important first impression that is created is the 'Private' & 'Public' remarks section of the multiple listing sheet. From our prospective in Listing your Home with Investors Trust Realty we always strive to capture & retain the attention of Buyer's Broker's via the multiple listing sheet, first & foremost. It still amazes me how often I hear from a Seller I may have contact with that information on their multiple listing is incorrect to a certain degree. What I find to be even more astonishing is how many of those Seller's in turn say they've never actually seen the full version of the multiple listing sheet their Broker prepared. Buyer's initial discovery of a newly listed property may in fact be generated from someplace on the internet however, it will ultimately come down to utilizing the multiple listing sheet when it's time to write an offer. It's critical that all documentation is provided to Seller's & it's uses well communicated, we make certain that's a top priority at Investors Trust Realty.
In marketing the multiple listing sheet towards Broker's we utilize several marketing techniques that are universal to selling, regardless of the product or service being sold. First, we always utilize as much of the allotted drop down menus for descriptions, amenities and room dimensions. In regards to the latter, Investors Trust Realty listings are professionally measured by a State Licensed Appraiser…A Quality Appraisal prior to going on the market. In addition to the protection it affords our Seller's from potential liability for misrepresentation of inaccurate measurements, it demonstrates credibility to the Buyer's Broker that everything has been done in order to verify accuracy. The  floor plan is attached as a PDF so Broker's can download it. We've created another analytic tool to monitor activity as well as an insight as to which Broker's may require further contact . A complete multiple listing sheet is a welcoming site for Broker's who look at numerous listings on a daily basis, it's part of the process that engages their support towards promoting your Home to their Buyer clients. It's critical that we at Investors Trust Realty do everything possible to make it easier for the Buyer's Broker to help us sell your Home to the Buyer's, after all we want those Buyer's to be your Buyer's as well. In regards to the all important 'Private' remarks section that is intended to appeal to Broker's we are striving to create a vision in 280 characters that will provide them with enough evidence to take an advocacy stance on your behalf with their Buyer's. A couple of things we always adhere to is first, project an image that "if you show this listing you won't be disappointed once you arrive with your clients" and second, do so with the same descriptive language that is directed at Buyer's while not reiterating anything they can easily find someplace else in the listing i.e., mentioning how many bedrooms & baths there are. Every listed property is unique in its own right thus the 'Story' we tell about your Home at Investors Trust Realty is tailored towards an audience we envision based upon over 20 years of Marketing Homes. Here are a couple of examples of 'Private' remarks on recently sold Listings: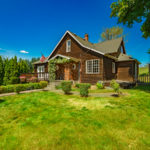 Private Broker Remarks:
"Perfect blend of character from yester-year coupled with tastefully selected finishes & unparalleled attention to detail are evident throughout this turn of the Century Tudor. Tucked away against a backdrop of gently rolling farmland & just minutes from it all…a rare opportunity."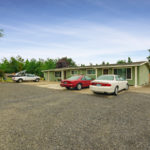 …from a 1900 era Tudor on the outskirts for Gresham to this multi-family duplex with development potential in Forest Grove. An entirely different audience to market to.
Private Broker Remarks:
"Painstakingly refurbished with unparalleled attention to detail this side by side duplex sits on a meticulously manicured 1/2 acre parcel with potential development possibilities for 8 additional units. No surfaces left untouched on this truly turn-key ready operation"
Marketing your Home to the general public, via RMLS (Realtors Multiple Listing Service) allows us up to 440 characters to 'tell the Story'. In addition, Confidential Seller contact information is not available to the Public, nor are the 'Private Remarks'. Below are the same two listed sales with Remarks the general public will see. Our goal is the basically tell the same story however, it's critically important to touch on the Community around the property as it either introduces or confirms to the buyer's that this is the right place to be !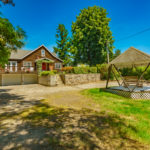 Public Remarks Section:
"Nestled away in a tranquil rural setting & just minutes to shopping, freeway access & fine dining this impeccably maintained turn of the Century Tudor has been painstakingly updated with quality finishes & unparalleled attention to detail throughout. Meticulously manicured grounds feature well-appointed natural materials amongst tastefully selected ornamental plants creating a serene setting for those with the most discerning tastes.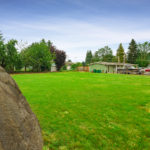 Public Remarks Section:
"Situated on a meticulously manicured 1/2 acre parcel with development potential for 8 additional units this side by side duplex is just minutes to Pacific University, Parks, shops & Downtown Forest Grove. Painstakingly refurbished with unparalleled attention to detail, no surface has gone untouched. Turn key ready operation coupled with potential for future development makes this a truly rare opportunity for the astute investor".
Providing maximum exposure for your Home via social media is a critical component to your success in selling. Once the Buyer's and their Broker have collectively decided to make an offer on your Home the real work begins. That includes a feeling out process to determine not only the accuracy of the information but, the perception of top level representation & marketing they get from the multiple listing. This foundation we create at Investors Trust Realty allows you to not only get an offer(s) on your Home but, is much more likely than our competitors, to keep your transaction together for a successful closing. 
Bob Zawaski P.C.
Principal Broker / Owner
Investors Trust Realty