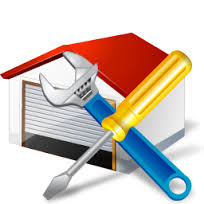 Repair it all Home Inspections are typically the product of a buyer seeking to get a fresh start in life in their new home. In some instances, that long wish list of repairs may be a part of a strategy employed by a buyer in order to regain some of what they may feel they lost when their offer was accepted. Whatever that reason may be, it's crucial in negotiating repairs that any emotions a Seller may have as a result of being presented with an endless laundry list of repairs be dealt with tactfully.
Unfortunately, communicating in person isn't always an option in this age of technology thus, we'll employ a real life example via email. Effectively conveying that you've heard what the buyer has said and demonstrating it by responding in a thorough & thoughtful manner is critical to keeping everyone's hopes alive when it seems your miles apart.
In many instances a Listing Broker representing a Seller will send back a reply reminding the Buyer and their Broker that this is not a new house but, one of a certain age with all the issues that go along with it. Of course, this may well be correct but, the effort a Listing Broker makes to first address the buyer's efforts and appreciation for making their offer can go a long way towards allowing them to understand how things are viewed from the Seller's perspective. The following narrative is from an email response I recently made  in regards to a buyer's repair request. That request included virtually every item noted by the Home Inspector, be it those requiring immediate attention to points for future reference and everything in between, here's that reply:
 "Sorry for the delay in getting back to you. Both the Seller's and I appreciate the effort & due diligence put forth by the buyer in highlighting his concerns thus, wanted to spend as much time as necessary to provide a response commensurate with that effort.

             Please note that although I'm just going to address a few of those issues herein that each & everyone has been considered. Before I address a sampling of those issues I wanted to say that we felt the Home Inspector did a good job of pointing out areas of concerns, as well as typical home owner deferred maintenance issues, all while doing so in a professional & non-alarmist manner. In addition, we certainly appreciate his identifying the frozen water supply line issue before it thawed. I'll be meeting a plumber tomorrow to have that replaced and have him check for any additional leaks as well.

             What we did in our evaluation of the buyers concerns was prioritize what was noted into repairs needing immediate attention, items that could be categorized as deferred maintenance or as we noted in several cases, just those requiring further explanation. Examples of some, but not all, of the noted issues that require further explanation are: Water heater over flow pan does in fact have a drain tube that runs from it out thru the garage. The furnace was recently serviced just a few months ago (no sticker left on it which leaves the inspector no choice but to suggest that)  & a circuit board was replaced a few years back. All the parts for the T.V. cabinet are there but, need to be adjusted…the old parts are the ones laying in the back of the cabinet. Secondarily, there are a number of issues that any buyer would be well advised to take care of once inside their new home such as vegetation, moss growth, caulking & sealing etc. In regards to a tree mentioned, if it's the one the Seller is thinking of, it may border in part onto another property thus, that might fall into question but, can very likely be dealt with.

              None the less, we took it to mean that by spending the amount of time he did in compiling this list these items held some importance to the buyer thus we wanted to afford him the opportunity to continue to prioritize just how important each one was. After much reflection the Seller's have agreed they would credit the buyer up to $3,000 to use as he see's fit for the essential repairs or, would be O.K. with increasing the sales price as much as an additional $5,000 to $422,000 with an $8,000 credit.

             Just as I'm sure all concerned are well aware this is a 16 year old house and no longer brand new as it was when the Seller purchased it, we are also sensitive to the fact that the buyer would like every opportunity to remedy any & everything possible in order to get a 'fresh' start. We feel we've adequately covered essential issues while giving the buyer the option to take on as much or little of the typical home owner issues your likely to encounter with any 16 year old Home.

             Thank You again for your thoughtful insights and we look forward to your addendum."

I typically try to put myself in the shoes of both the Buyer and Broker when responding thus, words mean things whether your on the Buyer or Seller side of the equation. Here's a breakdown of my email response and what wording was employed in the context of a Real Estate transaction to convey a clear & concise response. First, I would note that the response was only a few hours after it was promised however, starting off by suggesting that any delay in getting back to them shows that their requests are ever-present in our minds thus, they should expect a thoughtful response as they continue reading. Secondarily, I wanted to convey that any perceived delay was due only to our wanting to dignify their efforts on an equal footing.
In the second paragraph I'm touching on two primary points, one being that a later attempt to categorize and condense a list of 20 something items into 3 categories is being done with everything taken into consideration and not a skimming exercise & second paying respect to their Home Inspector. All too often Broker's use the opportunity to dismantle an inspection addendum by laying blame on an over zealous Home Inspector. It's important, as long as the Listing Broker truly feels it to be the case, that how you viewed their inspection report was also considered, assuming of course you've been provided with one. Note that just as I was laying a foundation for condensing their list of issues into smaller groupings, I've also taken the opportunity to highlight that the Inspector not only did a good job of pointing out areas of concern but, also noted in a subtle way that we recognize there was a place for items that might be considered home owner deferred issues. Ideally I want to convey here and elsewhere that their own Inspectors report has a varying degree of comments & notations…sounds much better than actually pointing out that something like suggested might have a different meaning then recommended. It's sounds like a very minor difference but, it's important that we first agree that the Inspector they choose did a good job and second, we noted his varying degree of comments & notations without any cloud over us from having just implied the Inspector was over zealous in preparing the inspection report. In this particular case, I also took the opportunity to once again thank them for the thoroughness of the inspector in catching a potentially damaging issue and hopefully drove that home by letting them know a professional would be not only repairing that issue but, would look for other issues as well.

The third paragraph recognizes the effort put forth by the Buyer in compiling his issues and related ancillary information. We also 'suggest' that we are in essence affording the buyer additional time to continue to prioritize those issues. After all, we initially got a list of 20 plus issues with no degree of separation as to their importance. We've already implied that there is in fact a difference in how things should be viewed and that all started with their Inspector, someone we already agreed upon as being competent & reasonable. The second part of that paragraph is where we finally condense the subject matter so as to avoid discussion of 20 something different issues thus, we've suggested a credit that covers essential repairs. In addition, and again treating all the buyers concerns as important, we've extended an opportunity for the buyer to potentially do all those items with a majority of the overall credit being offset by a price increase. Many times we'll find the buyer no longer see's these items as necessary if they are being asked to contribute. Of course, offering an increase in sales price is subject the ability of the property to appraise…something we were comfortable with in this case.
Last paragraph states the obvious in regards to the homes age but, includes the Seller and I in that statement as well. This is a much better time to state what is often bluntly stated in one simple sentence during such negotiations, it's creating a foundation for what we hope to convey. We further address the fact that the buyer's request is really only what virtually everyone else wants in their purchase, a fresh start in a Home that is 'new' to them. By that statement we are again giving just due to the importance of what the buyer is requesting. We finish off by revisiting the idea that there are different types of issues with varying degrees of importance and place our Home on equal footing with other Homes of its age, no better & no worse. Finally, we commend their thoughtful insights and move to our intended goal of getting the buyer's Broker to put there list to writing.
Will the efforts put forth have a 'net' positive effect for the Seller ? Stay tuned to my Blog to see how this works out.
Bob Zawaski P.C.
Oregon Licensed Principal Broker
Investors Trust Realty
itrustrealty.com/blog